caves revealed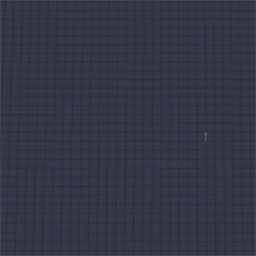 with no further ado, i announce the opening of my second life cave system.
true, it looks more like a maze than a cave. true, it's an enormous industrial cube rather than an organic sphere.
but i love it still.

the path from start to end is a little over 7 miles long (11392 meters) and consists of many surprises, most of which i haven't yet seen. it is built from 6000 prims – and took nearly two days (200,000 generations of a genetic algorithm) on my laptop to grow.
next time you're in the neighborhood, stop by and visit a while.
---
about this entry
published:

2.11.07 / 4pm
topic: