billboards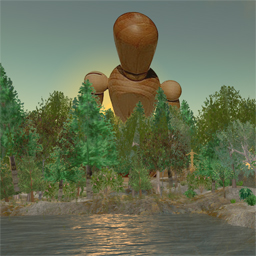 say you want to make a big sign.
no. i mean a really big sign.
like, a sign big enough to blot-out your neighbor's hideous sim.
you'll need a 256m by 100m sign – but SL constrains a prim to 10m by 10m.
that's ok. you'll use 25 by 10 prims.
but then you'll need to align 250 textures. by hand.
or you can use the qLab LSL library and billboard.lsl.
and you'll be happy.

---
about this entry
published:

6.5.06 / 12am
topic: